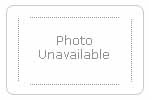 GRAUVOGL VON, EDUARD. Textbook of Homoeopathy. Trans. By George Shipman, M.D. Chicago. 1870. First Ed. Two volumes in one. 341 pp. and 438 pp.
Folding Chart. Index. List of subscribers. Mounted original signed photograph of Dr. Grauvogl as frontispiece. Nicely rebacked, retaining its original boards. Internally very good. Overall, a very good plus copy.
In his book "The Simile in Medicine," Linn Boyd tells us that Grauvogl introduced constitutions into Homoeopathy. "These constitutions (hydrogenoid, oxygenoid, and carbo-nitrogenous) led to the choice of certain remedies in constitutional diseases. This thought forms a liaison between Hahnemanns triad (syphilis, sycosis and psora) and Rademacher's three primordial diseases (ferrum, nitrium and cuprium)." Drs. C. Hering and C. Dunham were given credit by the translator, Dr. Shipman, for their support. Dr. Hering, in the May 1873 issue of The New England Medical Gazette, gives his support to the importance of the text. Bradford stated that Hering, after reading Grauvogl, expressed, "at last we have a thinker." Bradford also tells us that a large part of this work was burned in the Chicago fire of 1871 and that Bradford, in 1892, considered this text "a very rare book." A second edition was never printed and, to our knowledge, it has never been reprinted in English. This work remains scarce, and is one of the most sought after books in Homoeopathy!